20Feb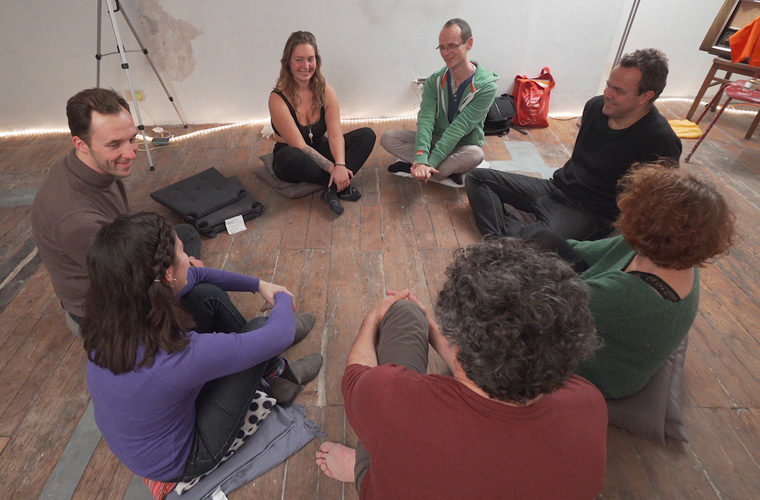 I book this activity
Men's and Women's Circle
Love Health Center -
15 €
|
20 Feb 2020 à 19 h : 00 - 20 h : 00
The talking circle is based on a basic principle, with variations according to the themes. They are talking groups composed of men and women (+18 years old), which take place in an "intimate" place, i.e. where the atmosphere evokes calm and serenity.
The participants are placed in a circle, on a chair, or on the floor depending on their preferences. The session consists of speaking turns. Between the entrance and closing rounds, there will be a sharing on a subject according to the preferences of the people present or according to the theme imposed for the evening. Everyone is free to share a moment of their life story, questions and reflections.
The themes revolve around masculinity, femininity, relationships, affective, sexuality, gender roles, father, mother, partner.
A confidentiality clause guarantees everyone that nothing shared will be divulged to the outside world.
Dates
3rd Thursday of each month, from February to May (except June and early July, resumed after 15/7/20), from July to December.
Schedule
Doors open at 18:45 and close at 19:00 (late arrivals will not be admitted and their registration and payment will be lost).
Circle starts at 7:00 p.m.
Closing of the circle at 8:00 p.m.
Online payment via the website before the event
Une collaboration ?
Vous souhaitez nous proposer une rencontre, une collaboration, une co-création, un projet pilote, une exposition, un atelier, ou d'autres choses encore?
Sachez que nous sommes ravis d'envisager toute proposition en accord avec nos valeurs et nos objectifs.
Autant que possible, nous mettons l'accent à conjuguer nos efforts avec d'autres associations et professionnels passionnés. Cela permet de concrétiser de plus belles créations, d'optimiser les résultats tout en minimisant les coûts de fonctionnement. Nous visons à collaborer avec l'ensemble du secteur actif dans le domaine de la sexualité pour atteindre le plus vite et efficacement les challenges sociétaux pour un mieux être sexuel, individuel, relationnel et collectif.
Nous souhaitons agir en symbiose dans l'écosystème Bruxellois. Chaque acteur.e apportant sa propre énergie en fonction de ses spécificités et identité.
Nous souhaitons également agir et aider dans toute la francophonie mondiale, entre autre via les podcasts, les outils partageables sur le net, et les visites dans d'autres pays (rencontres, conférences, ateliers…).
Je vous contacte