25Feb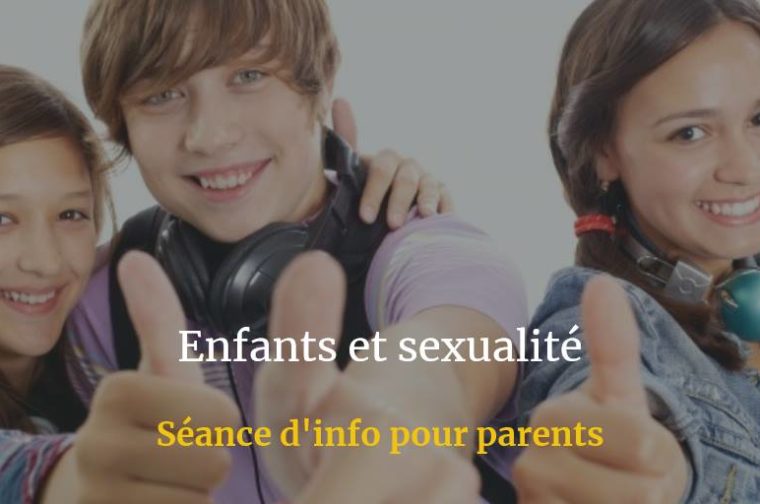 I book this activity
Parent-Child Teenager and Sexuality Conference
Love Health Center -
15 €
|
25 Feb 2020 à 20h - 22h
Why this conference?
Gain the serenity to accompany your children in the vast and complex field of sexuality.
We will address essential questions to give you knowledge and simple tools for accompaniment.
What is sexuality in fact?

How do professionals talk about it?

What happens during EVRAS animations at school?

Why talk about sexuality?

When to talk about it?

How can we do it as a parent?
We invite you to a cosy conference, as if we were talking in a living room with friends.
The approach
Sexuality touches on all dimensions of human health and yet it is rarely discussed with children for various reasons: fear, taboo, lack of knowledge, mistrust, lack of time, discomfort…
Changing in adulthood is more difficult than learning and building on a good foundation with the help of enlightened guidance throughout one's life. The role of parents is essential. We might as well offer our children the best possible foundations from the earliest age.
We will talk to you about sex education. We will share with you essential scientific knowledge and advice.
Testimonials
"An exceptional coach who explains and helps you to better communicate to your child about his sexuality, because sexuality is a constant evolution that starts at a very young age. As a parent, this evening has been an enriching sharing of information for me."
"After attending this conference, I strongly recommend it to parents and teachers who will one day have the responsibility of educating children, especially teenagers. Here, very briefly, is what I learned from the evening:
Just like schooling, your child's future will strongly depend on the image he or she has of his or her body, his or her relationship with others and the sexuality education he or she receives. To neglect his sexuality would be to neglect an important part of his person and to send him back to self-education based on social media and networks, whose reliability and seriousness sometimes leave something to be desired. Olivier gives the precious tools to tackle this subject with our children. Thank you Olivier and the other parents present."
Dates
Tuesdays 25/2 and 10/3 (2x the same scheduled session)
Schedule
Doors open at 7:45 p.m. and doors close at 8:00 p.m.
Conference starts at 8:00 p.m.
Estimated end of the conference at 22:00 (This will depend on the number of participants and exchanges)
Registration
Via email : info@love-health-center.org
Price: 15 euros / person
In the meantime, we invite you to listen to a podcast:
Episode #10: Sex Education with Young People
Une collaboration ?
Vous souhaitez nous proposer une rencontre, une collaboration, une co-création, un projet pilote, une exposition, un atelier, ou d'autres choses encore?
Sachez que nous sommes ravis d'envisager toute proposition en accord avec nos valeurs et nos objectifs.
Autant que possible, nous mettons l'accent à conjuguer nos efforts avec d'autres associations et professionnels passionnés. Cela permet de concrétiser de plus belles créations, d'optimiser les résultats tout en minimisant les coûts de fonctionnement. Nous visons à collaborer avec l'ensemble du secteur actif dans le domaine de la sexualité pour atteindre le plus vite et efficacement les challenges sociétaux pour un mieux être sexuel, individuel, relationnel et collectif.
Nous souhaitons agir en symbiose dans l'écosystème Bruxellois. Chaque acteur.e apportant sa propre énergie en fonction de ses spécificités et identité.
Nous souhaitons également agir et aider dans toute la francophonie mondiale, entre autre via les podcasts, les outils partageables sur le net, et les visites dans d'autres pays (rencontres, conférences, ateliers…).
Je vous contacte